2018 at Jolly Allotment - Allotment Advent
Yay!! Finally a year I have enjoyed doing a review for!
Its been a couple of years since I could let myself even think about what I'd been through during the year but this year was a major turning point for me with my physical autoimmune health and my mental wellbeing - so here I am embracing the joy of feeling well and daring to look back at a year of ups and downs both in life and at the allotment. Learning from the lows and applauding the highs.
So many highs and little moments of calm when you really sit back and think. Always such joy at Jolly Allotment!
Here are a few highlights from my Allotment Advent for 2018. You can catch up on the rest of 2018 on the Jolly Allotment Facebook page or @jollyallotment Instagram feed or follow the hash tag #allotmentvent - While you are there give us a follow or a like and join the Jolly Community.
Allotment Advent - Day 1.
I am not massively excited about Christmas this year but I do love to look back on the year for a little self reflection on how well things went and where we can make some changes. So to boost my enthusiasm for the festive season I've decided to do #allotmentvent instead of #advent. I will
post a picture from my Jolly Allotment 2018 story each day showing the triumphs and disasters. Remember how I felt and what I learned. It may be growing related or may just be a little personal reflection.
.
Day1 #allotmentvent : This was last January when I took the bird nets off the kale - it snowed and the pigeons had a feast! Note to self keep the nets on this winter!!! Even my girls were a little sad, they love to eat kale!
#allotmentlife #growyourown #organiclife
Allotment Advent Day 2: (this is a little controversial)
My love Brussels sprouts… Who knew how much I love these? Certainly not me!!
.
Since growing my own organic goodness I can't get enough of sprouts, they taste so different to shop purchased ones, so sweet! I like how sculptural they are and how hardy they are. Last year's crop lasted from November to February, sadly this year I have had club root disasters so no sprouts on the allotment this season but I have big dreams of growing more varieties in 2019. So any tips on your favourites? I'd love to know, I am trying to grow for taste in 2019.
.
Top tip: The Sprout heads are so delicious @gill.meller has a beautifully simple breakfast recipe for them in his new book 'Time' Page No.60, I am planning this for Christmas breakfast!!
.
#allotmentvent - I loved seeing these little towers of beauty grow in the winter out of the mud.
.
What did I learn? - Brussel sprouts are especially rich in vitamin K, which is necessary for blood clotting and bone health.
They're also high in vitamin C, an antioxidant that helps promote iron absorption and is involved in tissue repair and immune function. What's more, their high fibre content helps support regularity and gut health.
In addition to the nutrients above, Brussel sprouts contain small amounts of vitamin B6, potassium, iron, thiamine, magnesium and phosphorus.
Allotment Advent Day 13
This has to have been one of the most exciting days of allotment life this year. The day the queen and her entourage arrived!!! #allotmentvent - when I decided on a whim to do a course last January, I had no idea how wonderful beekeeping would be for me. I find spending time with the bees so calming and they really help with my anxiety and of course the honey is so good for me. I cannot wait to expand the colony next season.
.
It just shows we should never be afraid to try something new!
Allotment Advent Day 15
Two of my favourite things about allotment life - fresh home grown kale and my red wellingtons.
.
#allotmentvent - I love kale, I didn't used to and when I needed to drink a lot of green juice to heal my intestine and adrenal glands I was not too happy. But it's this crop that led me to allotment life. so I am so grateful for it.
.
I was struggling to buy enough organic kale for my needs and when your system is as knackered as mine was, it has to be organic because the pesticides made me feel so terrible and set my healing back. I read how easy kale was to grow and thought why not, I can do this. That in itsself was a big thing for me as one of the first things that goes with autoimmune illnesses is your confidence in yourself.
.
So the rest is history, this remarkable veg not only led me to owning my allotment and discovering the joy of growing it, it also helped to fix my gut and my adrenal glands and led me to a jollier life! So all hale the kale!!!!
.
My red wellingtons just bring me joy by looking at them, who doesn't love a red wellington! They remind me of my childhood when life was as simple as it should be!
Allotment Advent Day 16
That Sunday feeling... a day's hard graft in the fresh air tidying the allotment accompanied by this pair of jolly pups. Then harvesting a good crop of veg to go with the Sunday roast. You just can't beat that!!
.
#allotmentvent - I get such a kick out of a tidy allotment not only because it looks great and the plants look healthy but also because I can celebrate having the energy to get the job done. It's so amazing to be able to physically see how well I am by how much work I can get done at the allotment. When I first took it on I only had the energy to tend a tiny area - now thanks to my diet, patience and my nutritionist I can tidy the whole plot in one day!!! Feels sooooo good!
.
This picture is from the first day I really reflected on this so I took this pic. I like to think the girls are looking super proud of me , but really they just want the biscuit I am waving at them.
Follow the rest of the Jolly Allotment Advent for 2018 Here: #allotmentvent
I can't wait to see what 2019 brings - I hope you will join me on the adventure!
Best of luck and love to you all
Polly x
Thank you for reading the Jolly Journal - I really appreciate your interest and hope it's of value to you. I am dyslexic and for years this stopped me writing because of the fear of getting it wrong. Now I am embracing my fear so I appreciate your understanding if you see a mistake I have missed. Thank you! - Polly x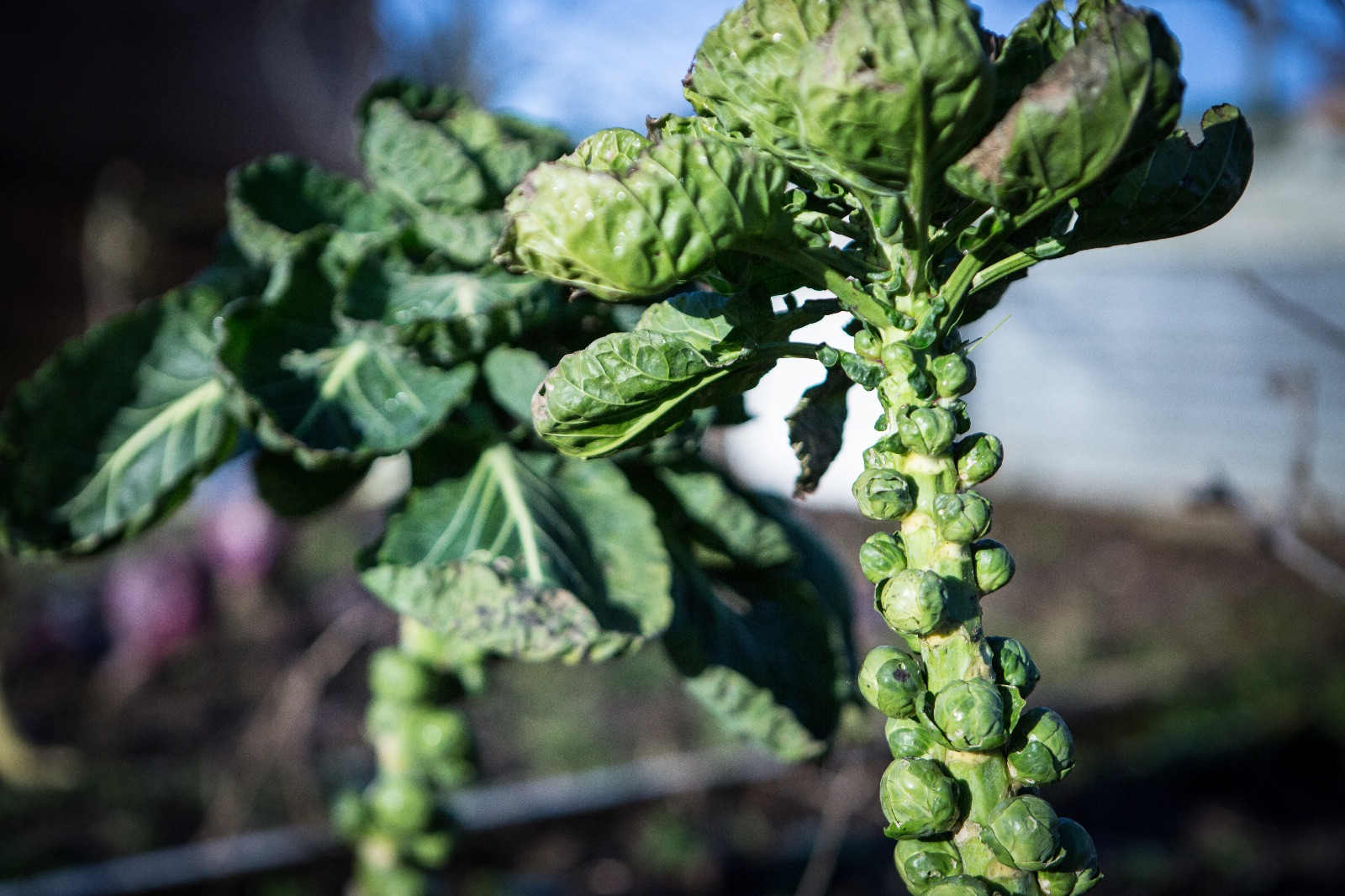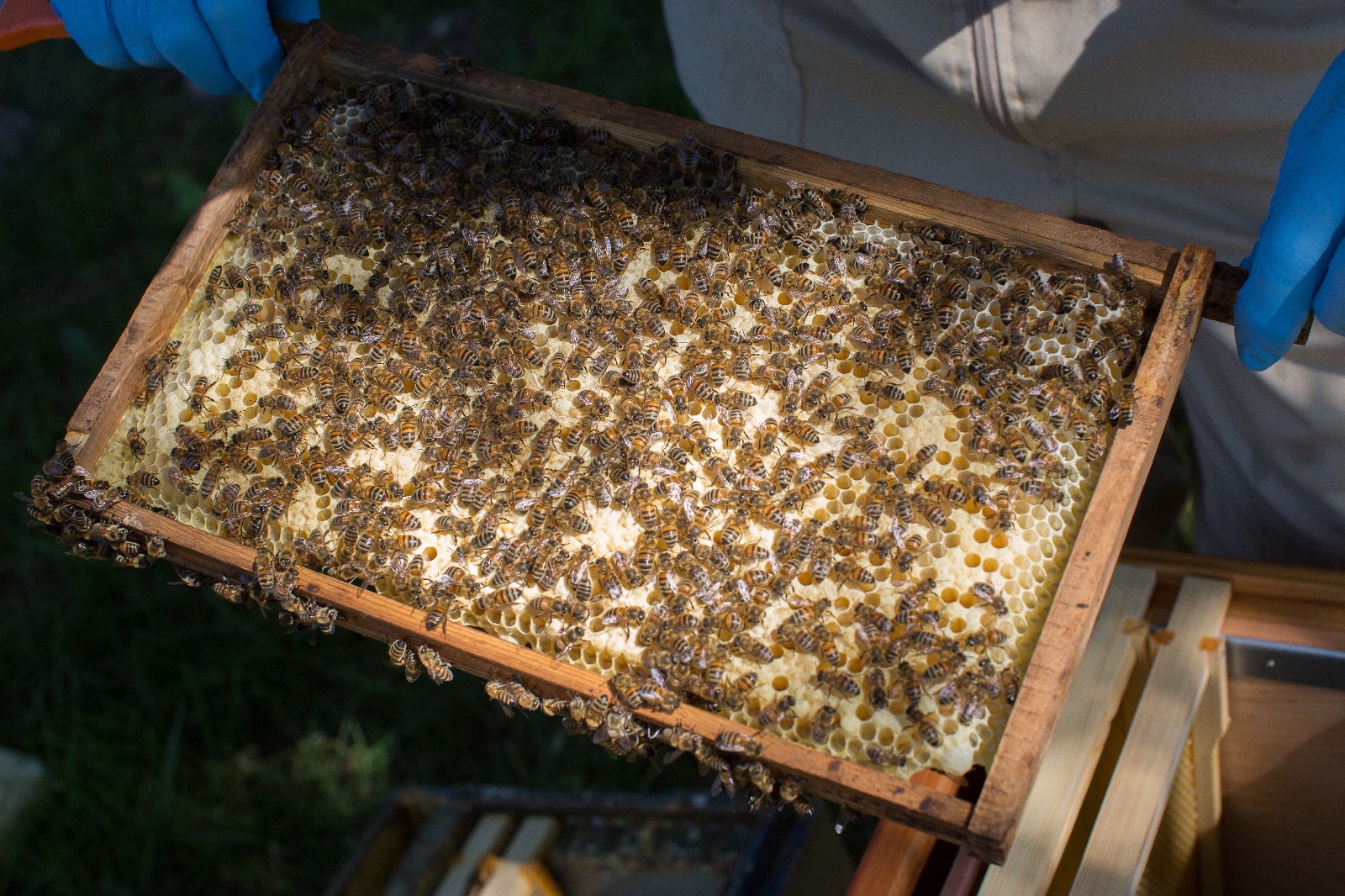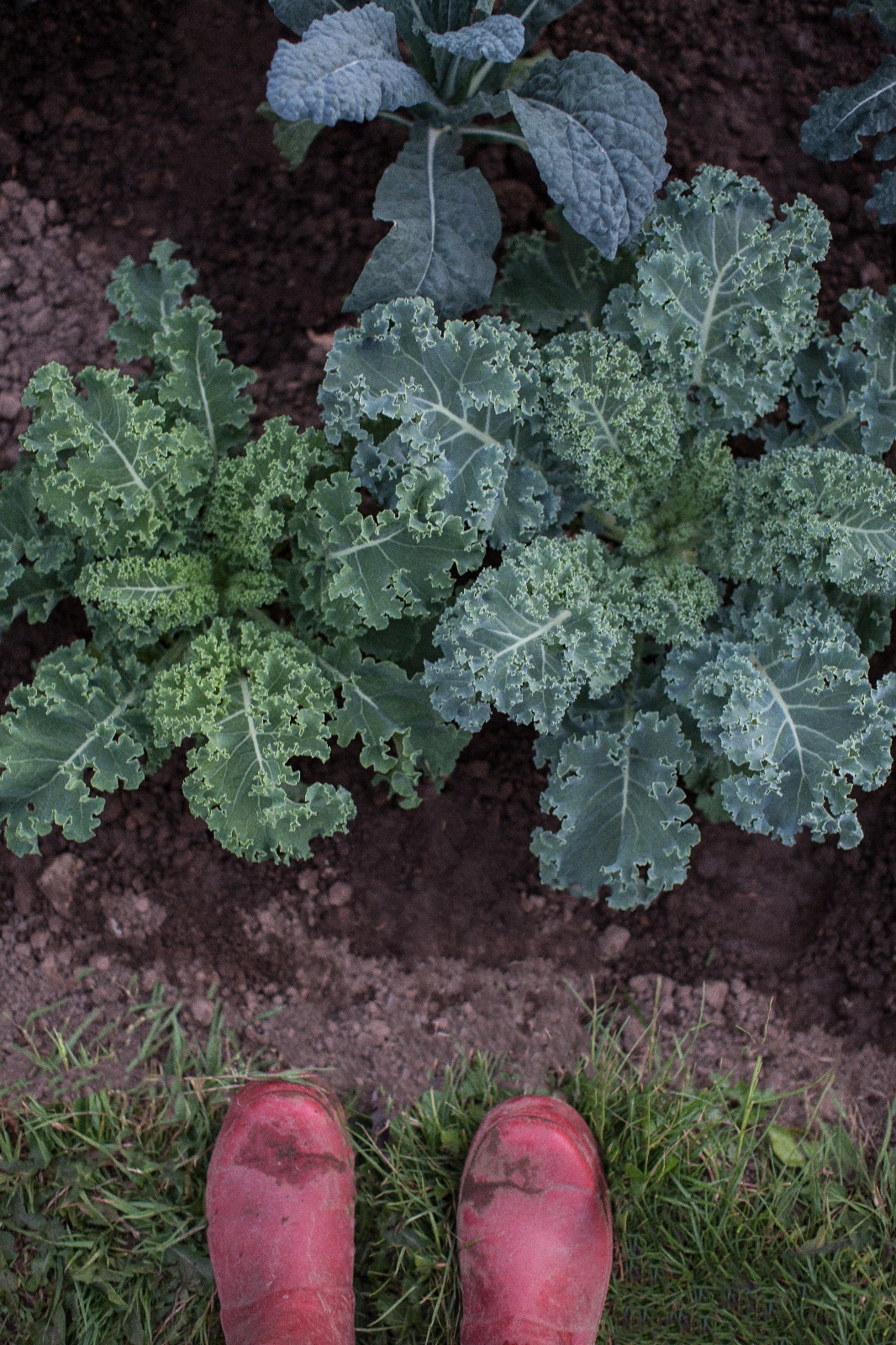 Back to Journal