A eulogy to one of life's greatest people - Our Dad
A hard act to follow… Loveable rouge, unique, respected chef, restaurateur extraordinaire, entertaining story teller, landlord.
My oldest friends words got him just right for me …
'A wonderful unique man who always new how to make everyone feel welcome and how to throw the best parties'
That was our dad a wonderful man who has so much empathy for people he knew exactly how to make them feel comfortable or uncomfortable when he really wanted to!
Our Dad, Chef, Big'un, Mr B - The kindest most generous man I have ever known. This last two weeks since he departed has been full of so many stories of his kindness and generosity so many things he did for people that even Mum didn't know about. I've had so many friends recall so many good times orchestrated by my dad. He had the most tremendous talent for turning any occasion into a party. If it was appropriate or not. He caused a riot at my degree show when he turned my gallery room full very serious artist into the only free bar in the building. It was the best room to be in but I am not sure many people looked at the art. He just had an incredible enthusiasm for organising pleasure.
There is nothing Dad loved more than gathering people together and lighting the party touch paper with good food, wine and music sitting back and watching people enjoy themselves. He took so much pleasure out of creating wonderful experiences for others. Sitting on his stool at the bar watching people enjoy themselves was what he loved best. I was recently chatting to him about something I am working on and he said 'Thats what we do kid - we feed people' and I thought yes Dad thats what you do you feed people with food, wine experience and stories you've dedicated your life to feeding hearts and souls of others and along side mum you were brilliant at it.
It's been an absolute privilege spending so much time with Dad since his retirement we've spent many an evening discussing our favourite shared, meals and the hotel and restaurants we've been to. So many incredible experiences our love of good food formed our friendship as his love of food , wine and good experiences runs right through me. I am so grateful for the knowledge and unforgettable memories he's given all of us over the years.
Two things I admire the most in our Dad are his infectious optimism and his endless love and respect for our Mum.
These two characteristics were so strong to his core and with him until the very end. Even when he was really poorly he was 'never better' and always 'marvellous' - I loved him for that always so brave and so jolly. Rarely in our lives had Dad been angry with us for anything other reason than when we'd upset mother. He'd pull the most awful disappointed face and mutter 'Mother' at us we knew we were in serious trouble then.
It's been such a wonderful love to witness in these last few weeks when he was very ill. He knew he was heading off and his main concern was for mum asking me 'what about mother' and instructing us to look after her. I said 'don't worry Dad she'll be fine she is gonna sit in Llafranc drinking gin watching the people go by and thinking of you. A huge smile came on his face and he said 'She'll like that!'
So what about you dad where are you going? I asked…
Another huge smile came on his face and he said as he has three or four times in the last few months…
'Don't worry about me I am off to see old friends, they've been waiting for someone to organise a decent party up there I am gonna gather my favourite people already gone around a table and cook a huge roast beef lunch drink a fine wine and tell them what they've been missing.'
This is why I find myself standing here delivering these ramblings today as he really wanted you all to know he was gonna be ok. He was always going to continue his quest for a good party and a nice bottle of wine and that's how I think of him now.
But the truth is he is still here all around us…
He's in the incredible love and fierce loyalty Ben and David also have for their wives Katie and Alex. His intense empathy for others feelings and joy for life lives on in myself, Oscar and Connie. He's in Angus's love of chess, fine wines and fine hotels and he's in Nates' booming voice and enthusiasm for mischief. He's in every glass of wine we drink, every plate of food we eat, every meal we serve and everyone who ever worked for him or has a story to share about him. He is all around a larger than life man who loved deeply.
The last time we spoke I said dad you are so kind he replied 'I try to be' and I thought wow if we could all try to be as kind as my dad how wonderful the world would be.
So Dad will be watching now wondering who's going to have the last word me or him and on this occasion as tempting as it is I am going to give it to him. But first I'd love to say cheers dad and thank you we all love you so very much!
I'd say Rest in Peace but I think Party On old man Party On is more appropriate!
I said to dad in his last days what an incredible life you've had dad. We are so proud of you you've helped so many and achieved so much… he turned to me squeezed my hand and with a huge David Baldwin smile he said
'Its all been Magnificent'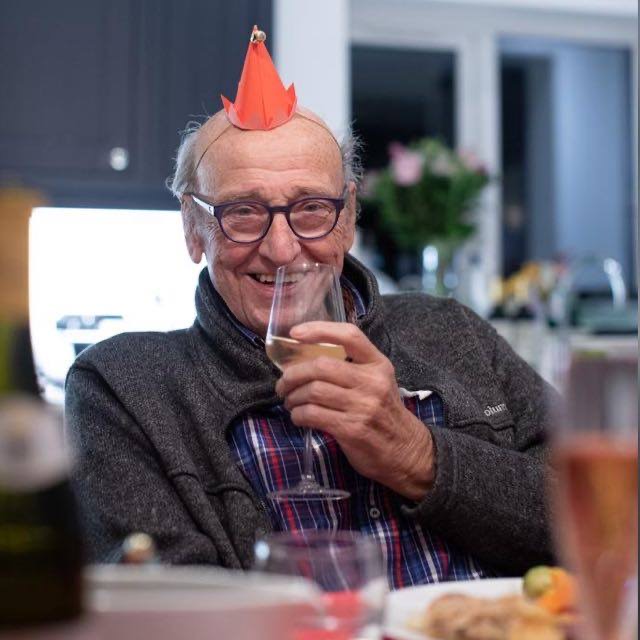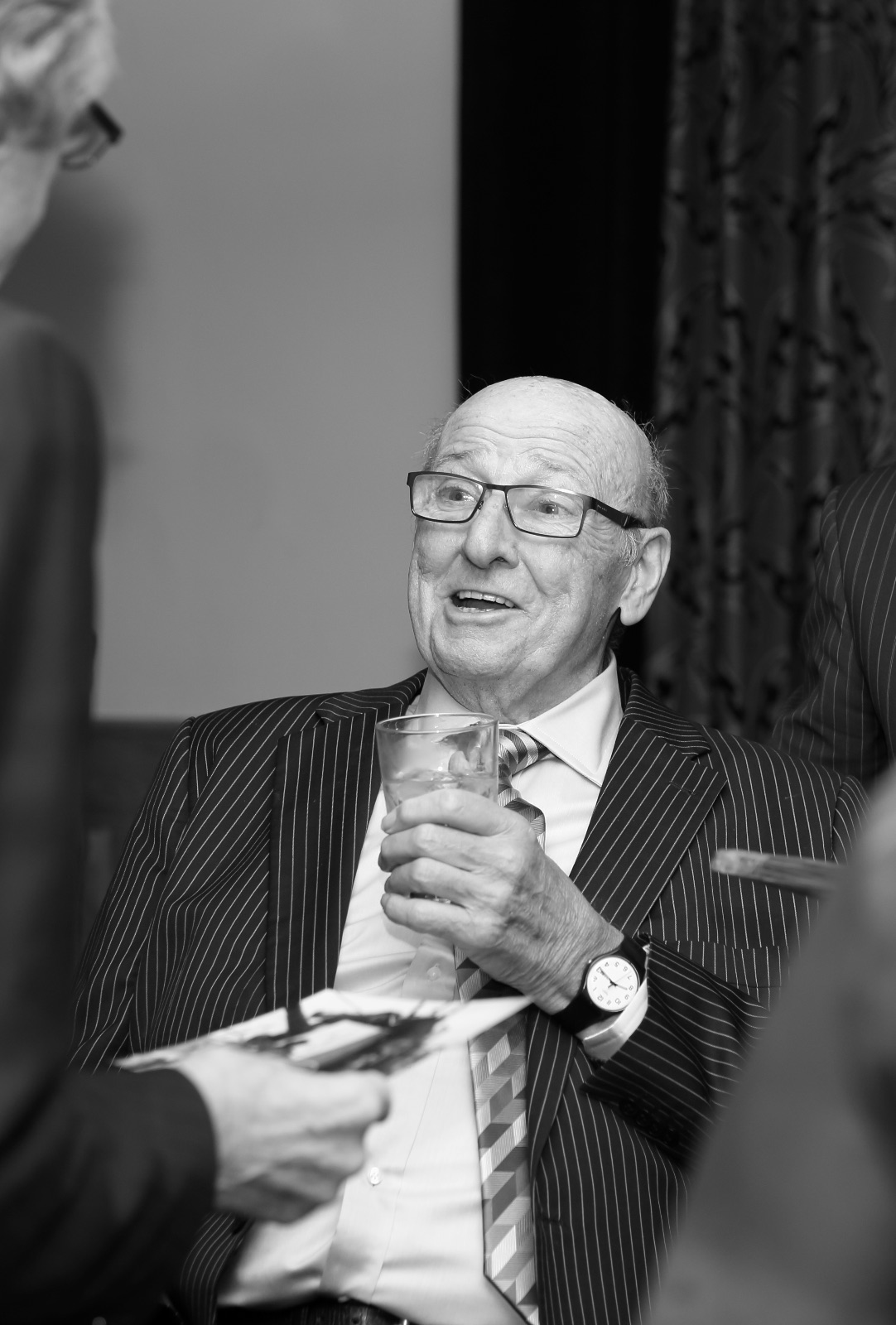 Back to Journal