Jolly Allotment Smoky Vegetable Broth
I cook this broth whenever possible over the fire with either super deliciously good sustainable chemical free charcoal or sustainably sauced kiln dried logs. It gives it a delicious smoky flavour but it is equally as good made at home on the stove. The secret is a good pan.
I use my Netherton Foundry dutch oven when making quantity's for me and friends and my dads 'hand me down' big catering pan when making it for events both pans work on the hob and on the fire and are full of love which makes the broth taste all the better. ( Buy a Netherton Foundry Dutch Oven here).
The Recipe
You can roast the veggies first for more flavour but it is really ok not to do so if you don't have time. I usually throw extra veggies and all the peelings and skins in the oven at the same time as I am roasting veg for supper then use them the following day to make the broth.
I add dried Seaweed and Mushrooms not only for flavour but also for the health benefits but if you don't like these flavours you can leave these out. Do try as they are so good for you!
You can freeze the broth in jam jars making sure there is a space for the liquid to expand as you freeze it. Enjoy within three months of freezing.
This recipe makes approximately 2 Litres
There is no need to peel the veg unless otherwise stated.
Ingredients
2 onions quartered ( you can also throw in any onion skins you have left from cooking this makes a deeper colouring as well as flavour.)
4 garlic cloves crushed but not chopped
4 carrots roughly chopped
Cauliflower leaves can be added if you have them spare from cooking but don't add too many as they have a distinct flavour
4 celery stalk roughly chopped
The tops and tales of a leek left over from cooking if you have them
200g fresh mushrooms cleaned
A hand full of fresh parsley including the stalks
A few sprigs of fresh rosemary (no need to chop)
A few sprigs of fresh thyme (no need to chop)
3 bay leaves
2 to 3 litres of filtered water
Optional
A hand full of dried mushrooms
A handful of dried seaweed
Method
1. Roast the veg in olive oil first adding some oregano and salt and pepper at 200 degrees c for 30 - 40 minutes
2. Put all the ingredients in a pan with 2.5 litres of water
3. place the pan on the fire or hob and bring to the boil
4. On the hob reduce the heat and simmer for 1 hour 20 minutes adding more water if it needs it but it should reduce to about two litres.
4.1 On the fire bring to the boil then move the fire and add some cold fuel to bring the temperature down to find a lovely smokey simmering heat. simmer for 1 and half hours.
4. Strain through muslin or a fine sieve and leave to cool or use in a recipe you can find a lovely one here for soup.
Thank you for reading the Jolly Journal - I really appreciate your interest and hope it's of value to you. I am dyslexic and for years this stopped me writing because of the fear of getting it wrong. Now I am embracing my fear so I appreciate your understanding if you see a mistake I have missed. Thank you! - Polly x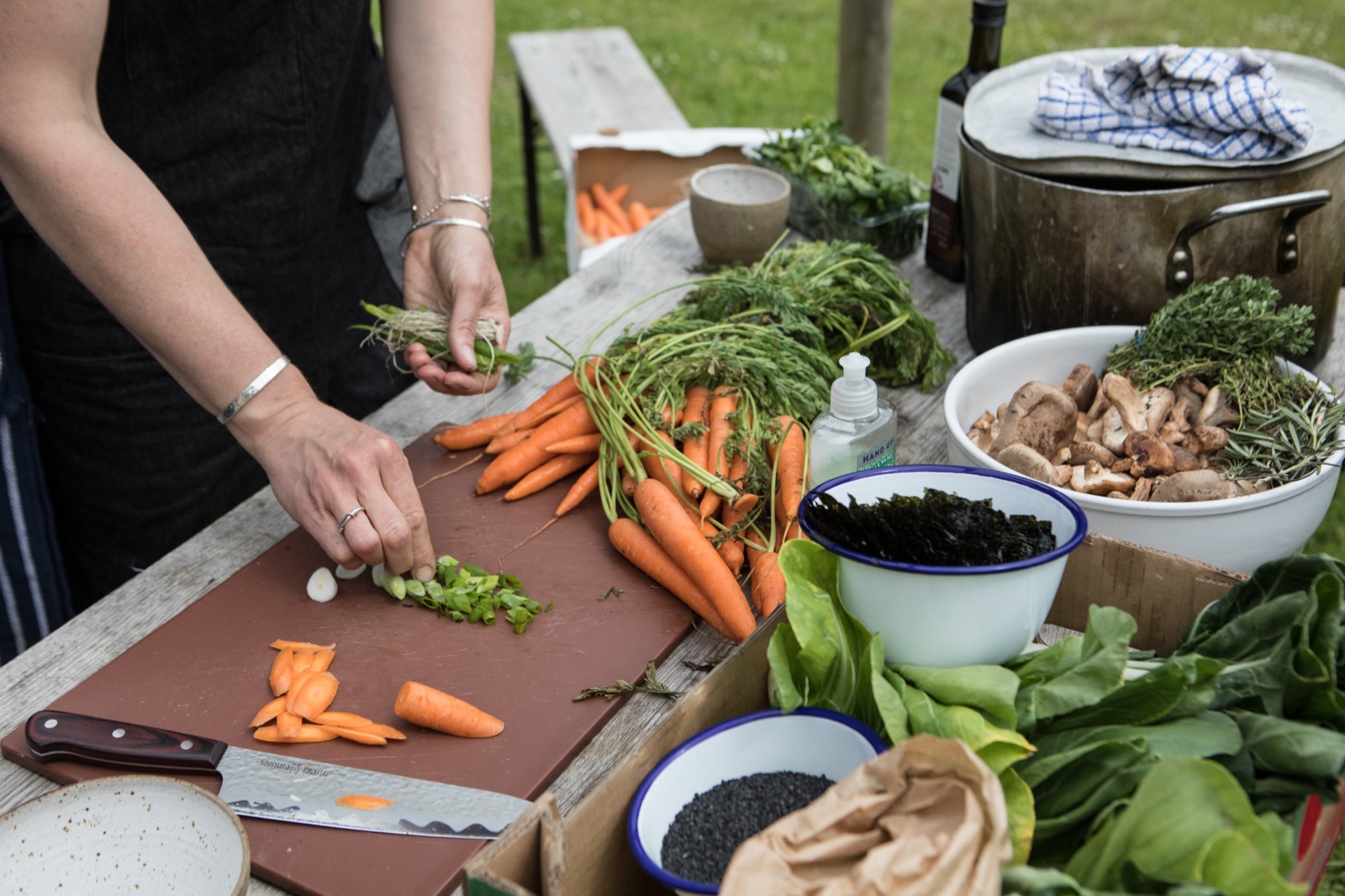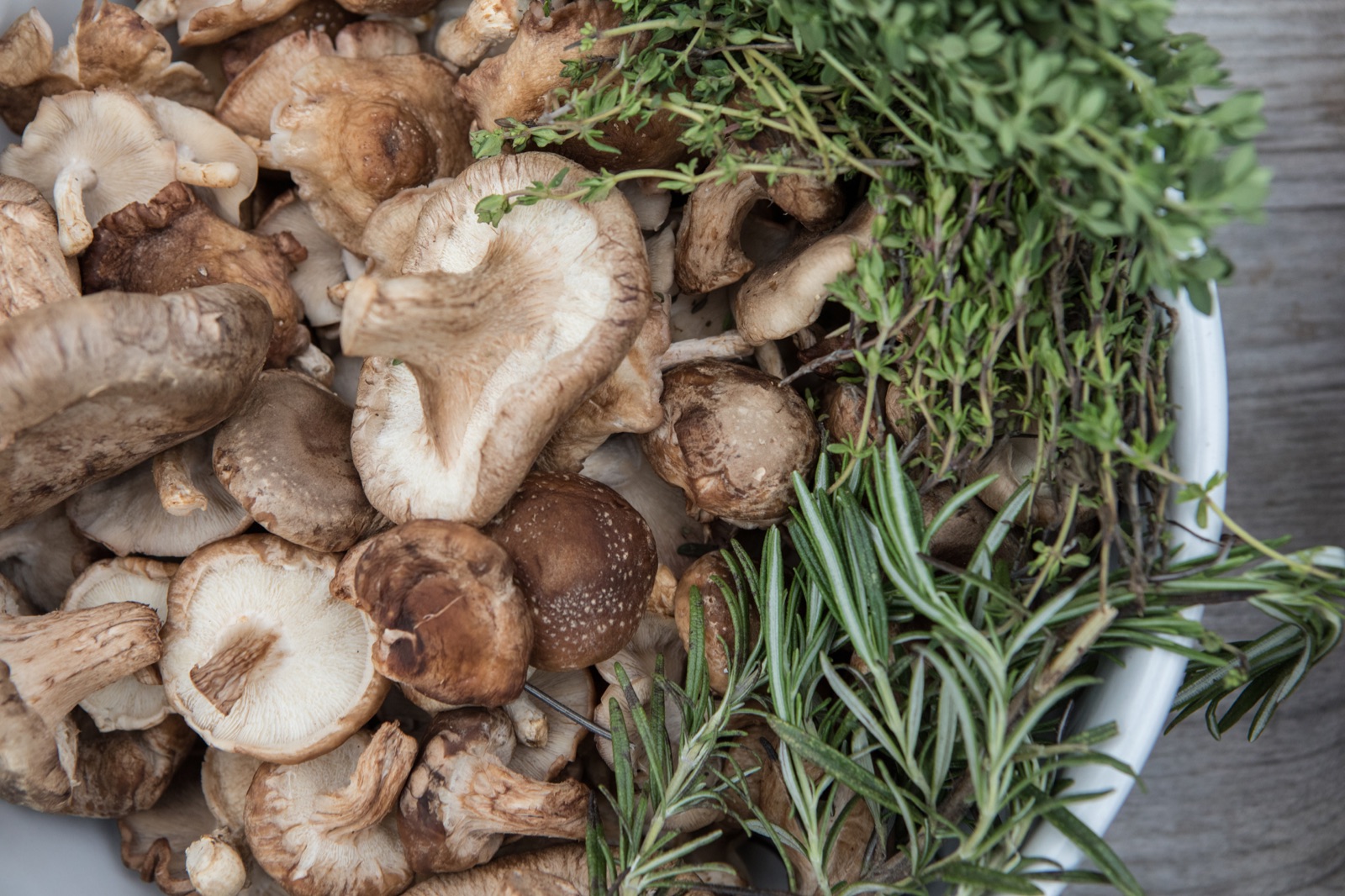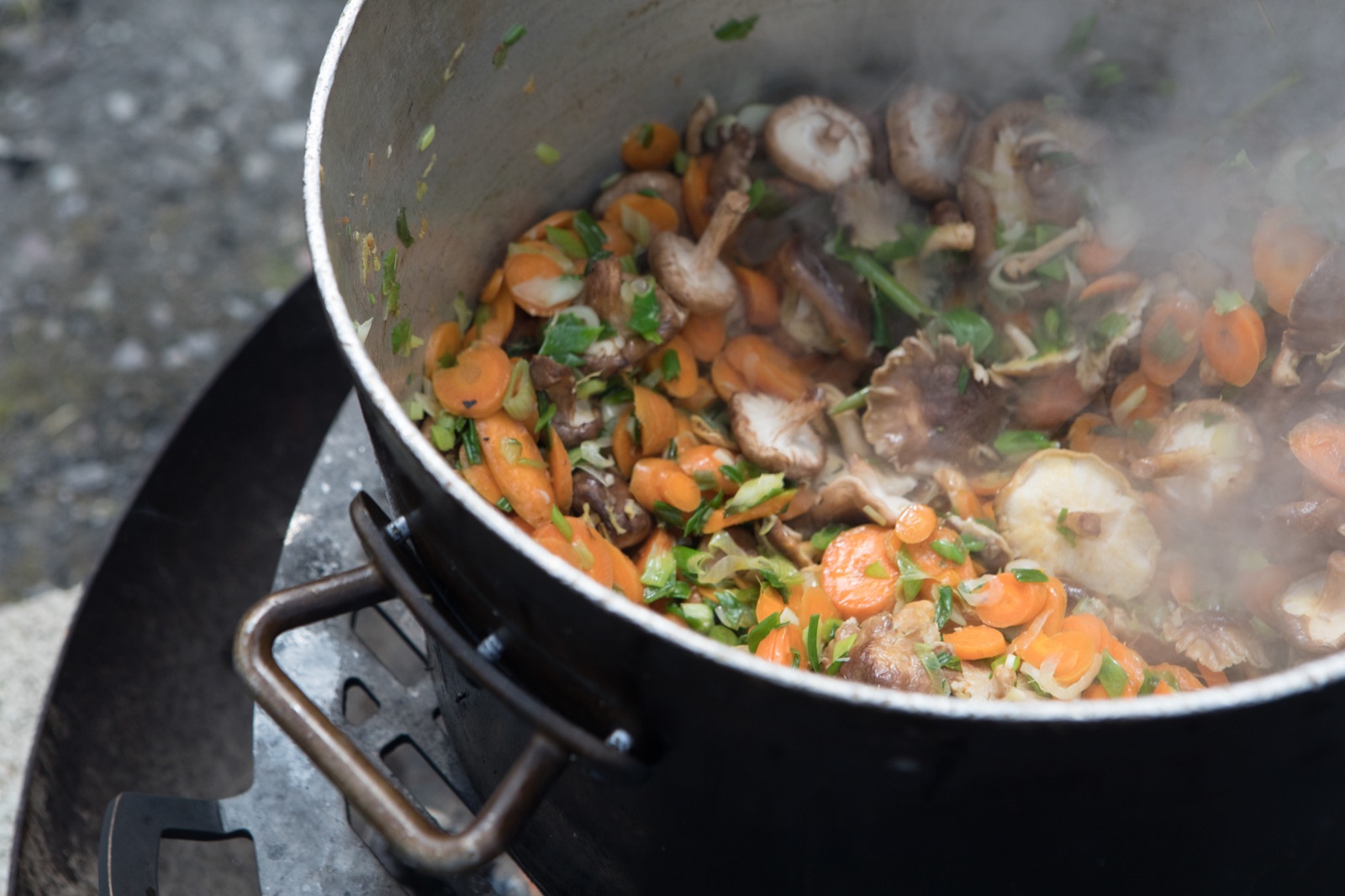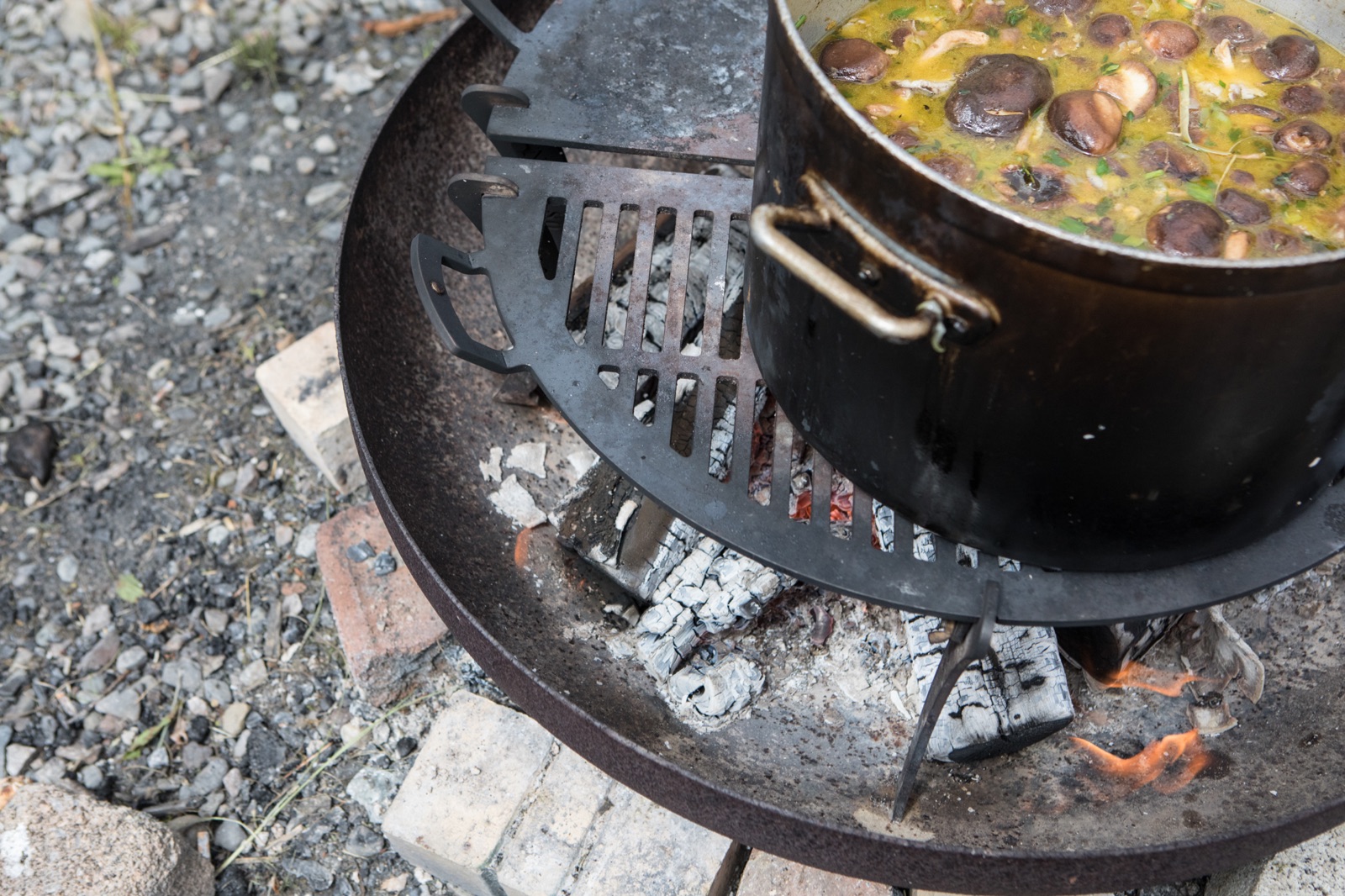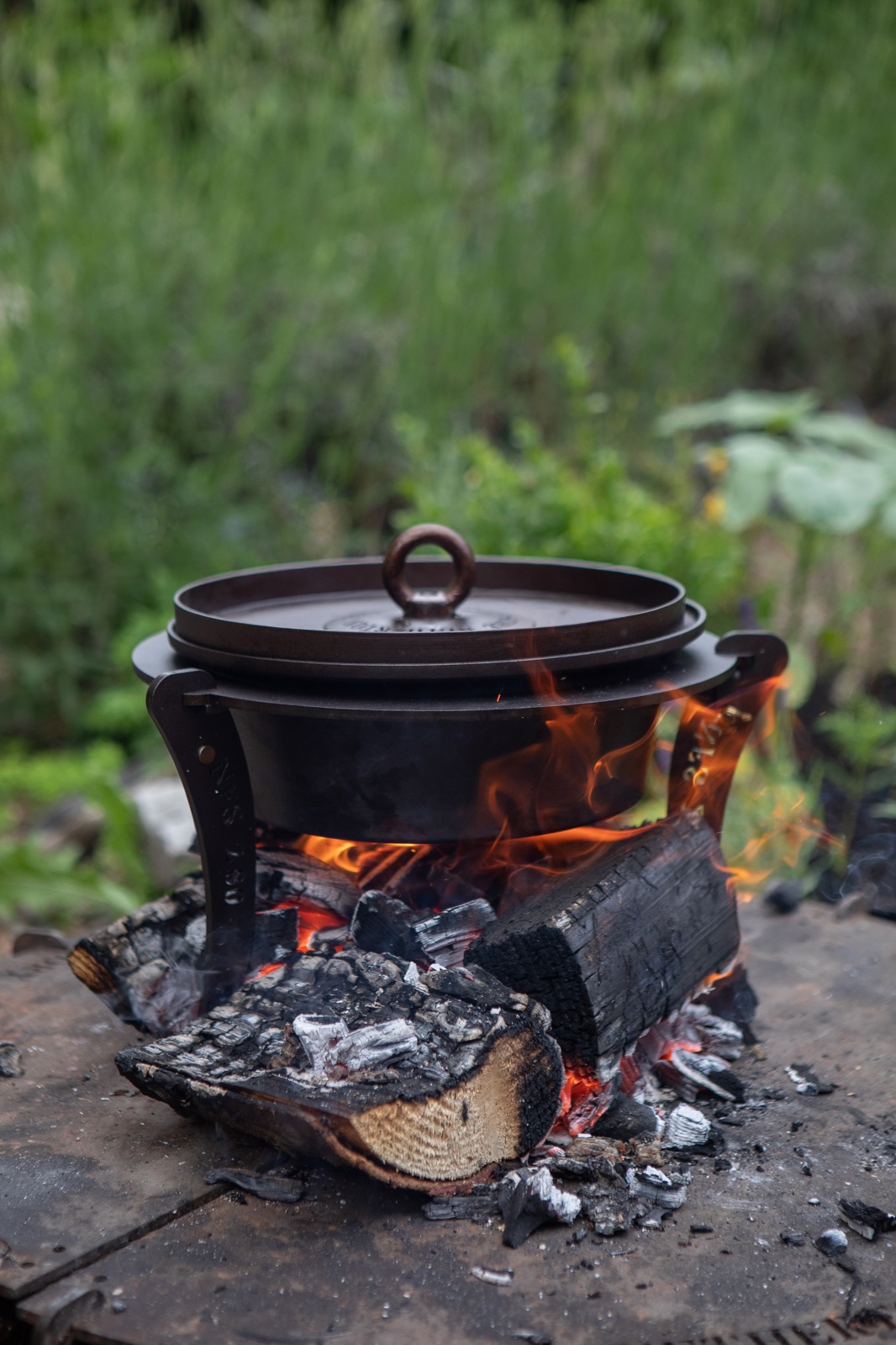 Back to Journal