Tahini and Date Fudge
I was completely sugar free for two years and I am still refined sugar free.
This is one of my favourite treat recipes.
This recipe from the Hemsley and Hemsley book 'Good and Simple'- Page 287
So easy to make it is the perfect sweet treat.
Makes about 18 fudge squares.
Ingredients
85g (about 1/2 a mug full) of pitted dates. I use Medjool dates although the dried ones are recommend in the original recipe.
110g (about 1/2 a mug full) of light tahini. Make sure it is a whole food Tahini without emulsifiers or it will not set.
2 tablespoons of coconut oil at room temperature .
Sea salt flakes.
1 tablespoon of sesame seeds or desiccated coconut.
Method.
1. Line a baking tin approximately 11cm x 17 cm or similar. I use a falcon wear pie dish with compostable parchment paper.
2. Remove the stones from the dates and place in a food processor with the tahini and coconut oil and a pinch of salt. Blend to a smooth paste - taste and add more salt to your taste.
3. Transfer the mixture to the prepared tin or dish and press down firmly.
4. Sprinkle coconut and sesame seeds over the topped press down gently.
5. Freeze or chill in the fridge until firm approximately 15 to 30 minutes depending on temperature. Slice into squares. Store in the fridge or freezer and eat cold straight from the fridge or freezer.
This is so blooming delicious! Perfect if you are trying to give up refined sugar for a little treat when you need a pick me up!
Enjoy without any guilt please!
Polly x
Thank you for reading the Jolly Journal - I really appreciate your interest and hope it's of value to you. I am dyslexic and for years this stopped me writing because of the fear of getting it wrong. Now I am embracing my fear so I appreciate your understanding if you see a mistake I have missed. Thank you! - Polly x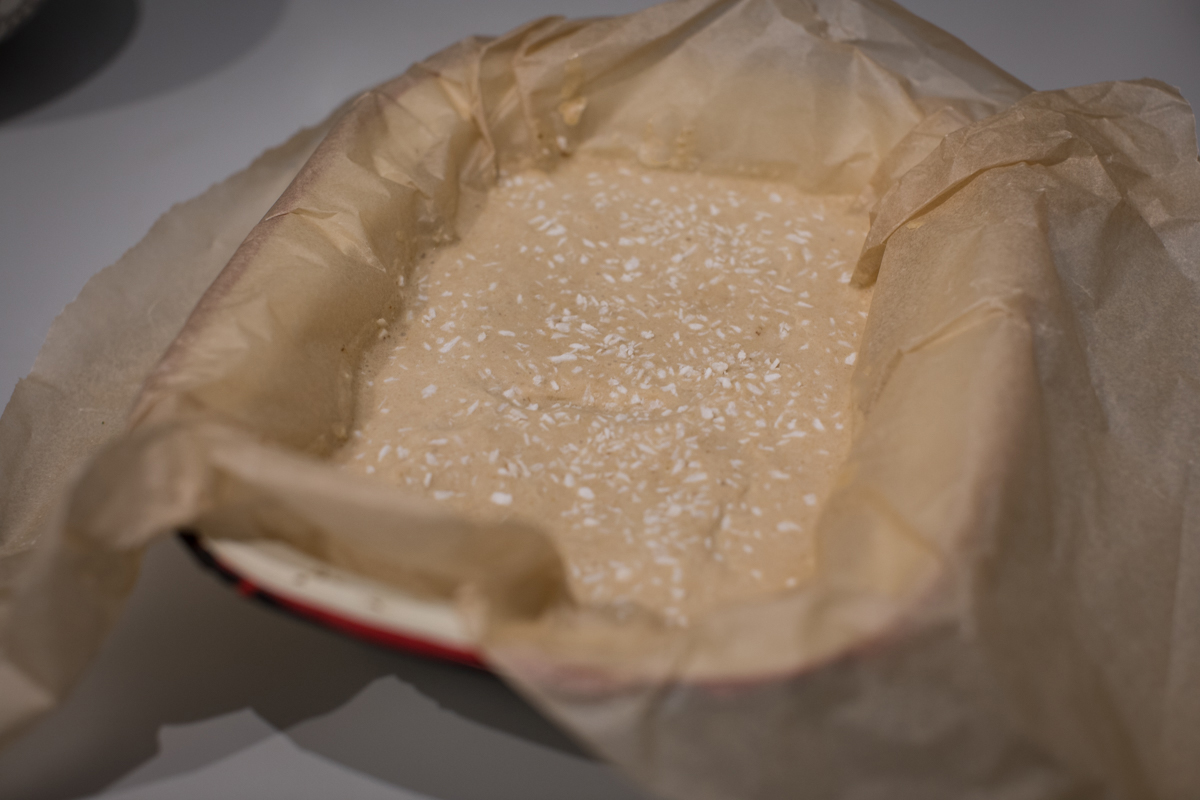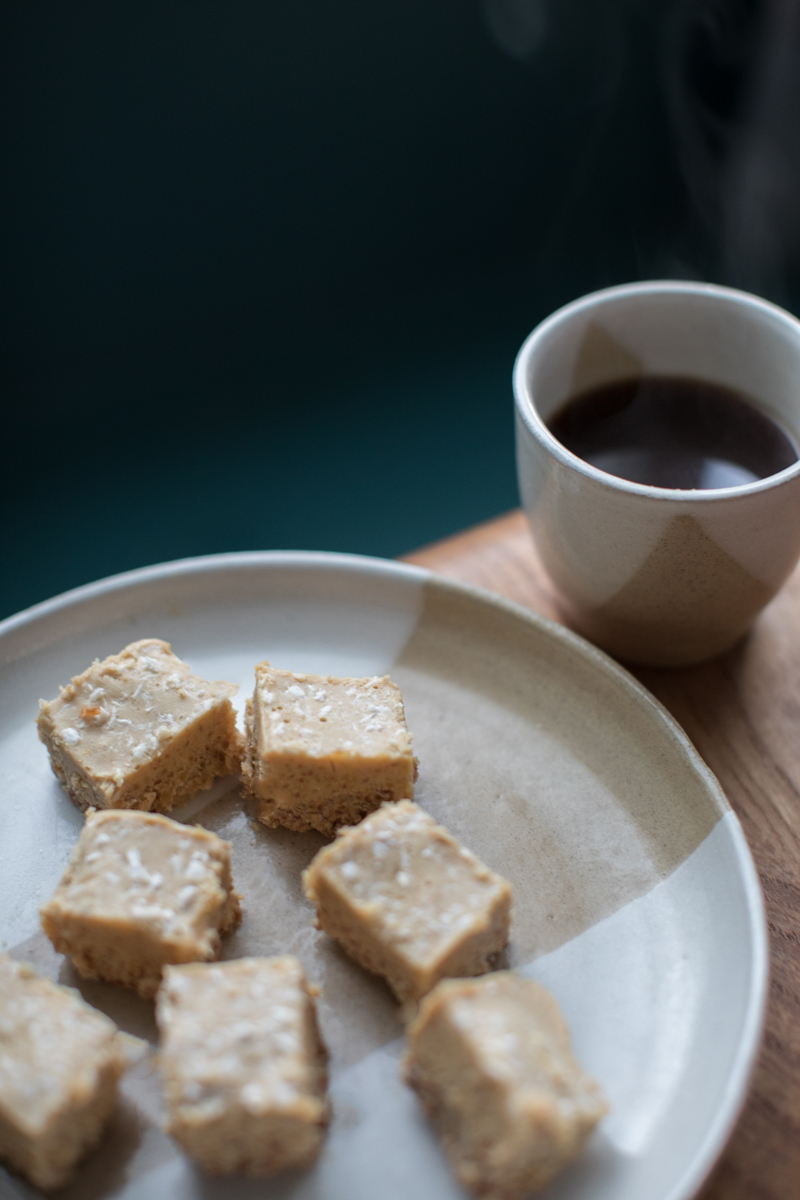 Back to Journal