The Jolly Trolly Trailer Adventure Has Begun
Jolly Allotment On The Road
This is my Jolly Trolly. An old rice trailer that originally was going to be used as my allotment shed.

I have a bigger dream for it now. I am converting this beautiful old trailer into a mobile wellness hub for farmers' markets, festivals and events. We will be serving up delicious organic goodness. Veggie juices, great healthy breakfasts, tasty soups, curry, salads, scrumptious cakes. Seasonal ethically sourced goodness for wellness. All coeliac friendly.

The Jolly Trolly will also be a place to share my passion for sustainable, fresh organic produce and a celebration of the importance of gut health for mind and body. A mobile community centre for talks and discussion around organic growing, gut friendly eating and creating a sustainable lifestyle. To prove how simple tasty gut friendly, unprocessed food is and how important it is for our physical and mental health.
Today I took the first steps towards making this dream a reality.
It is so exciting to actually get started. My first job is deconstruction. A lot of the wood is rotten and in order to get to all of the metal work and mechanics I need to take it all off so I let myself loose with an angle grinder and a hammer and hey presto no sides. My handy assistant Dave helped get the wheel arch off it was so heavy weighs a ton!
Left side is gone, The metal on the jockey door needs repairing so I've taken it to a friend to be welded and finally I see the might of the task ahead. Daunting but I had so much fun today I am excited to crack on with the project. I have a A-level in design and tech and a GCSE in woodwork so how hard can it be?!!
Read more about my plan for Jolly Allotment on the move here.
I am crowd funding to help with the conversion and set up so if you want to be part of our Jolly community please get involved and donate.
Thank you!
Polly x
Thank you for reading the Jolly Journal - I really appreciate your interest and hope it's of value to you. I am dyslexic and for years this stopped me writing because of the fear of getting it wrong. Now I am embracing my fear so I appreciate your understanding if you see a mistake I have missed. Thank you! - Polly x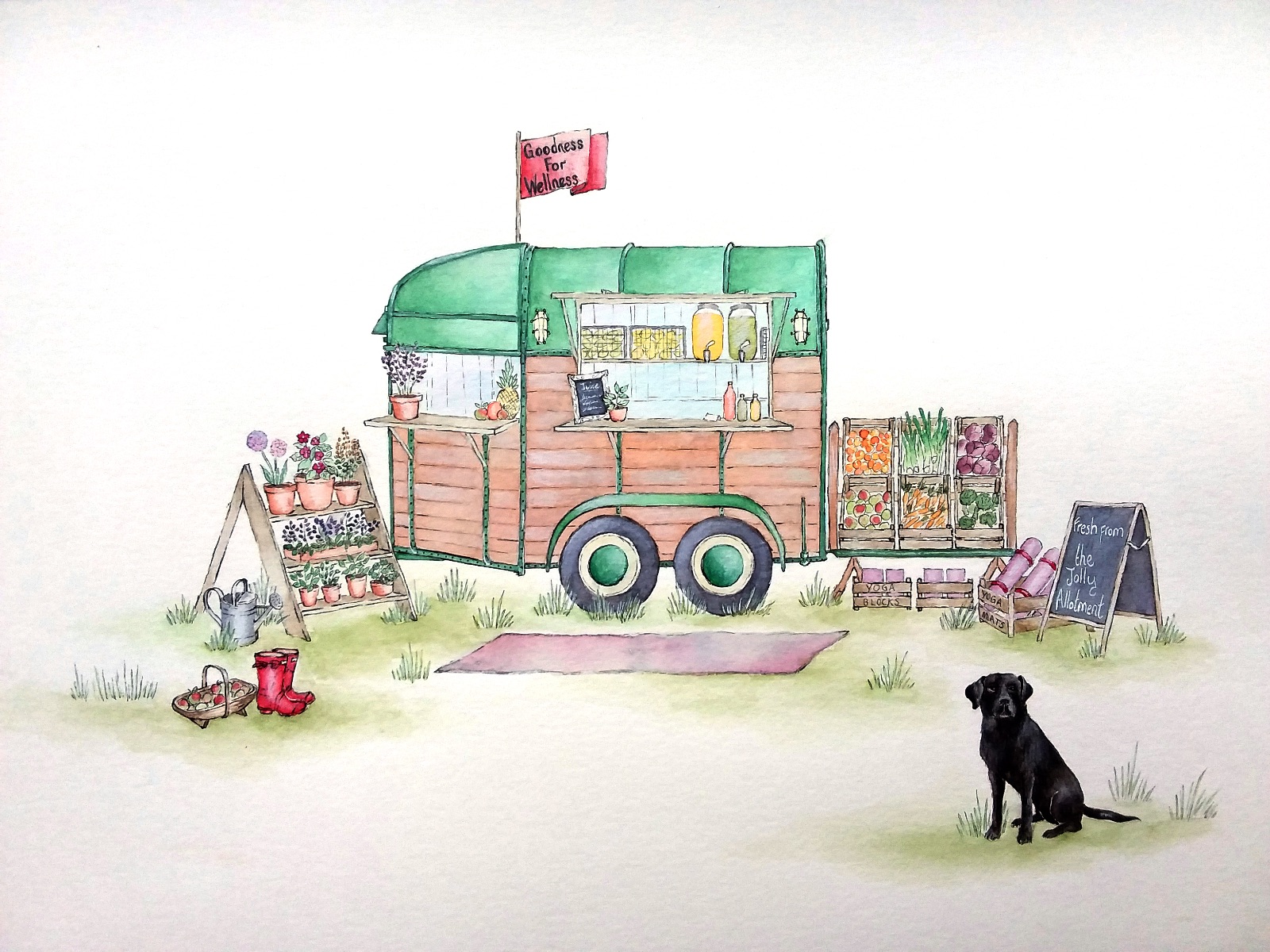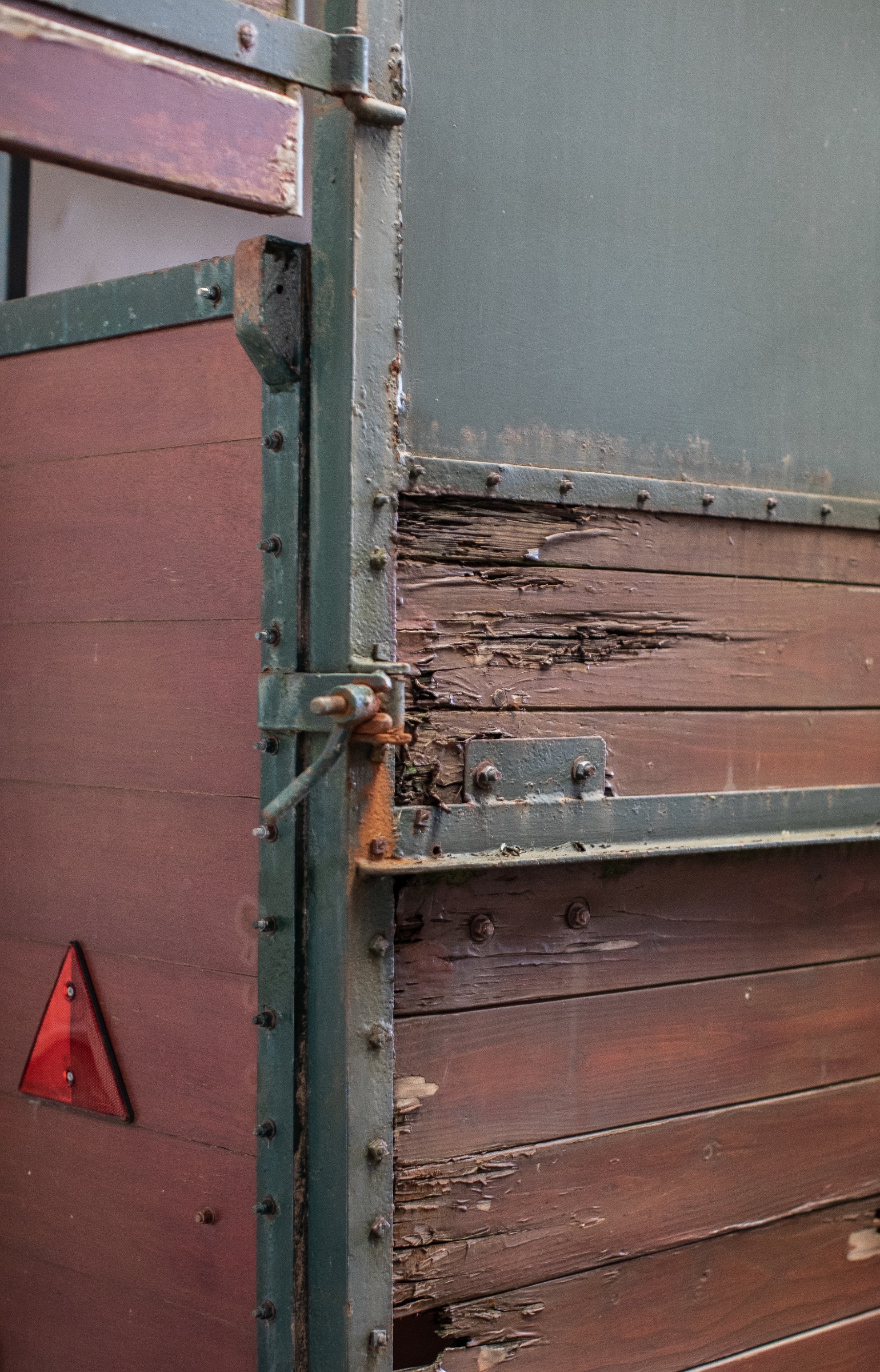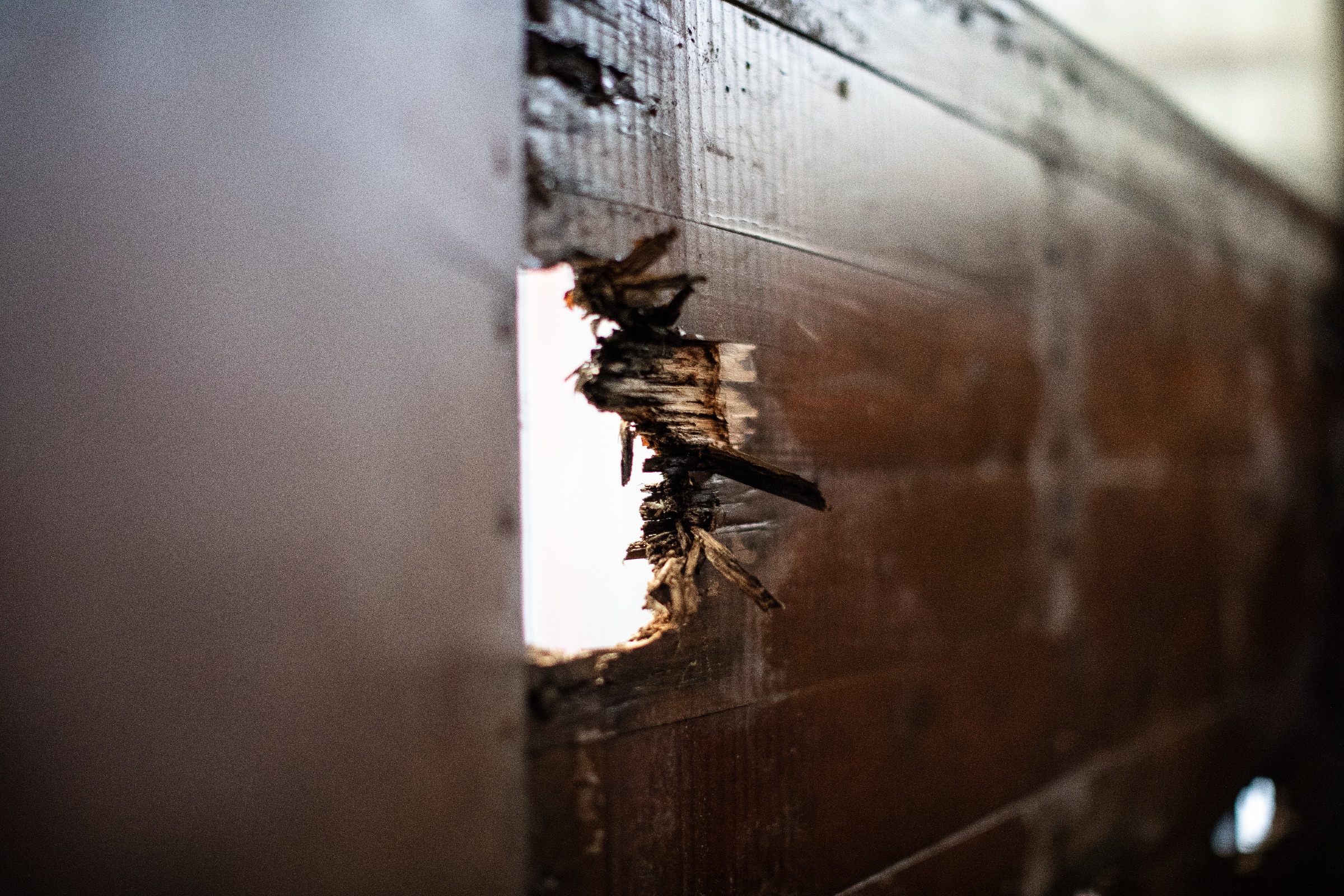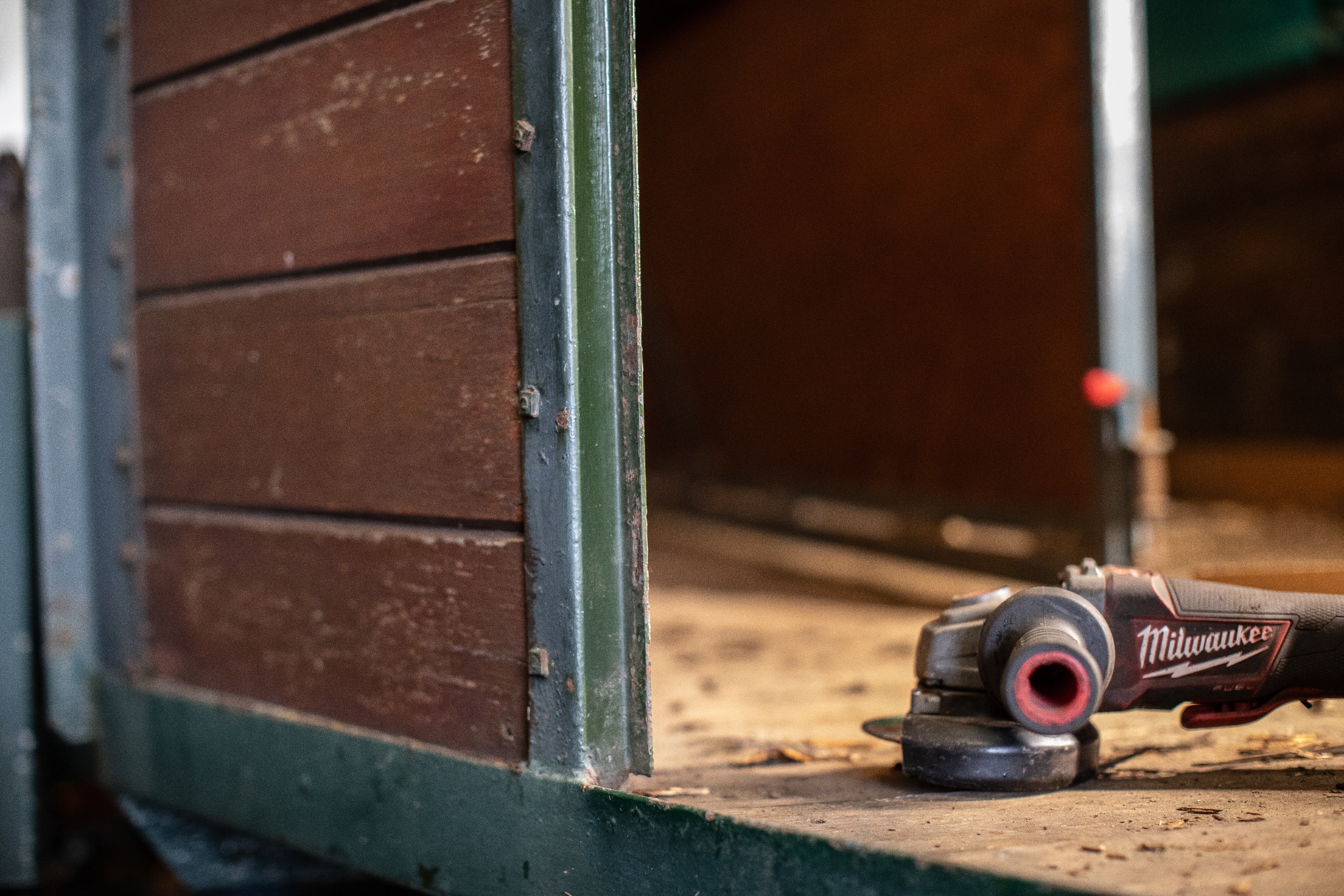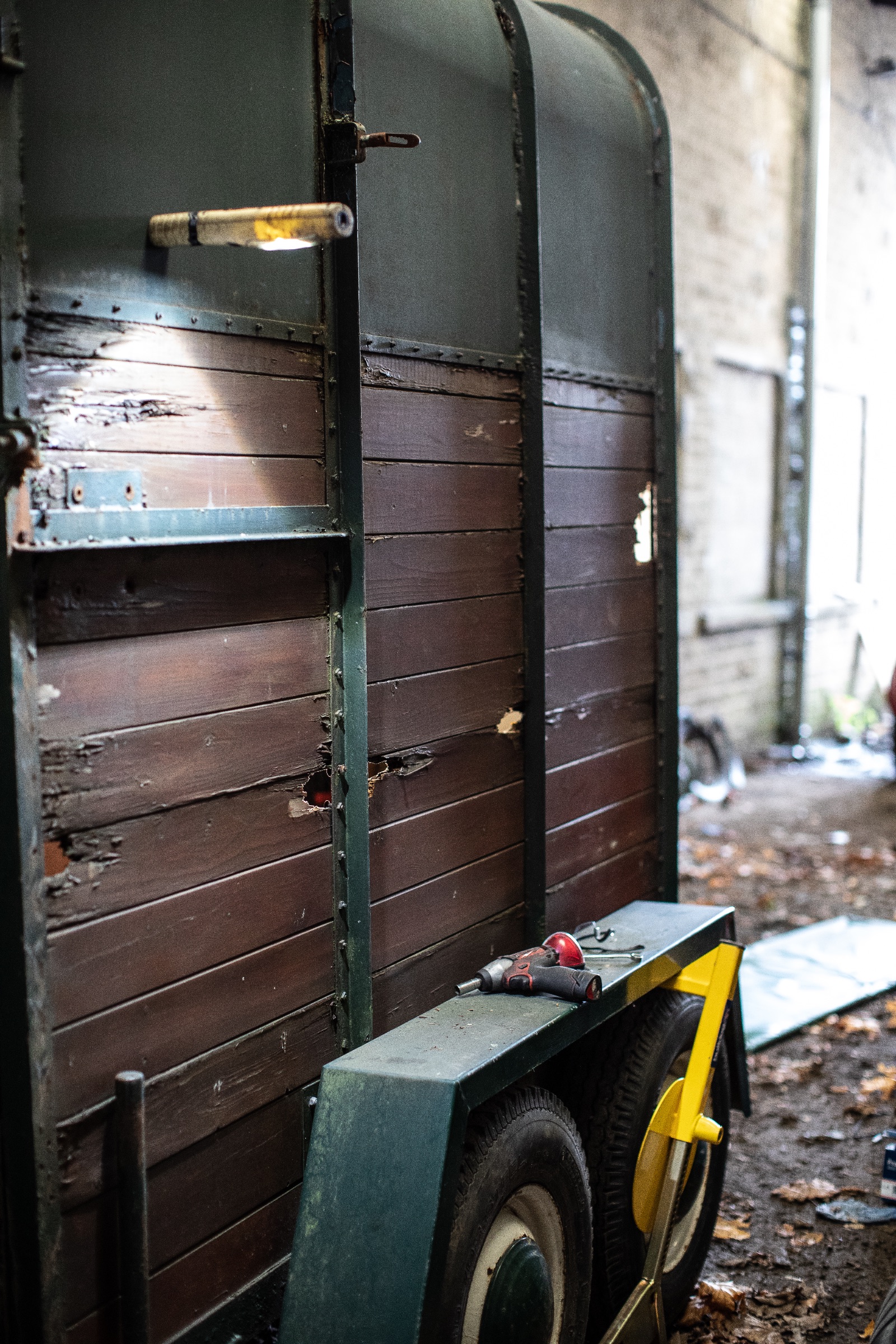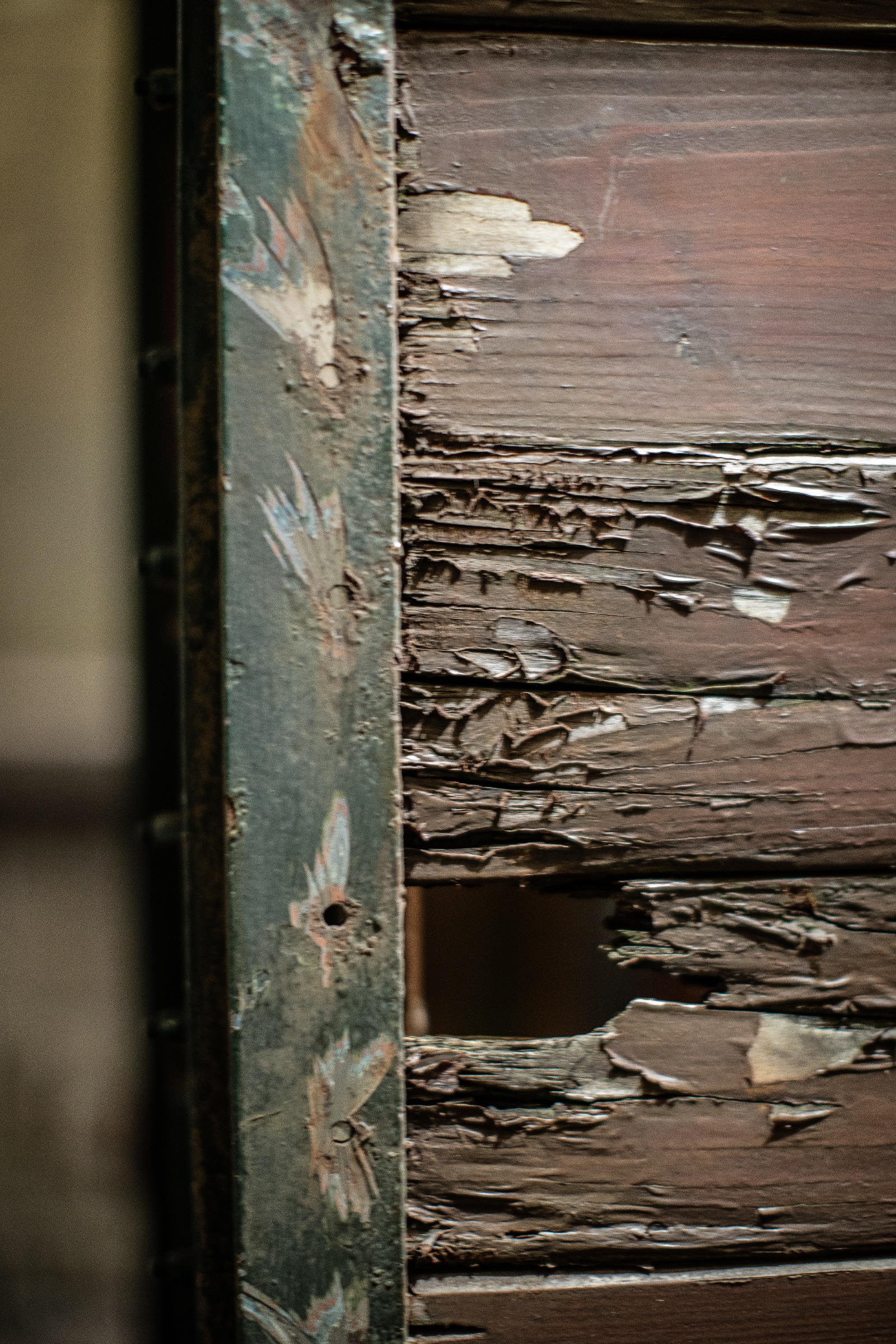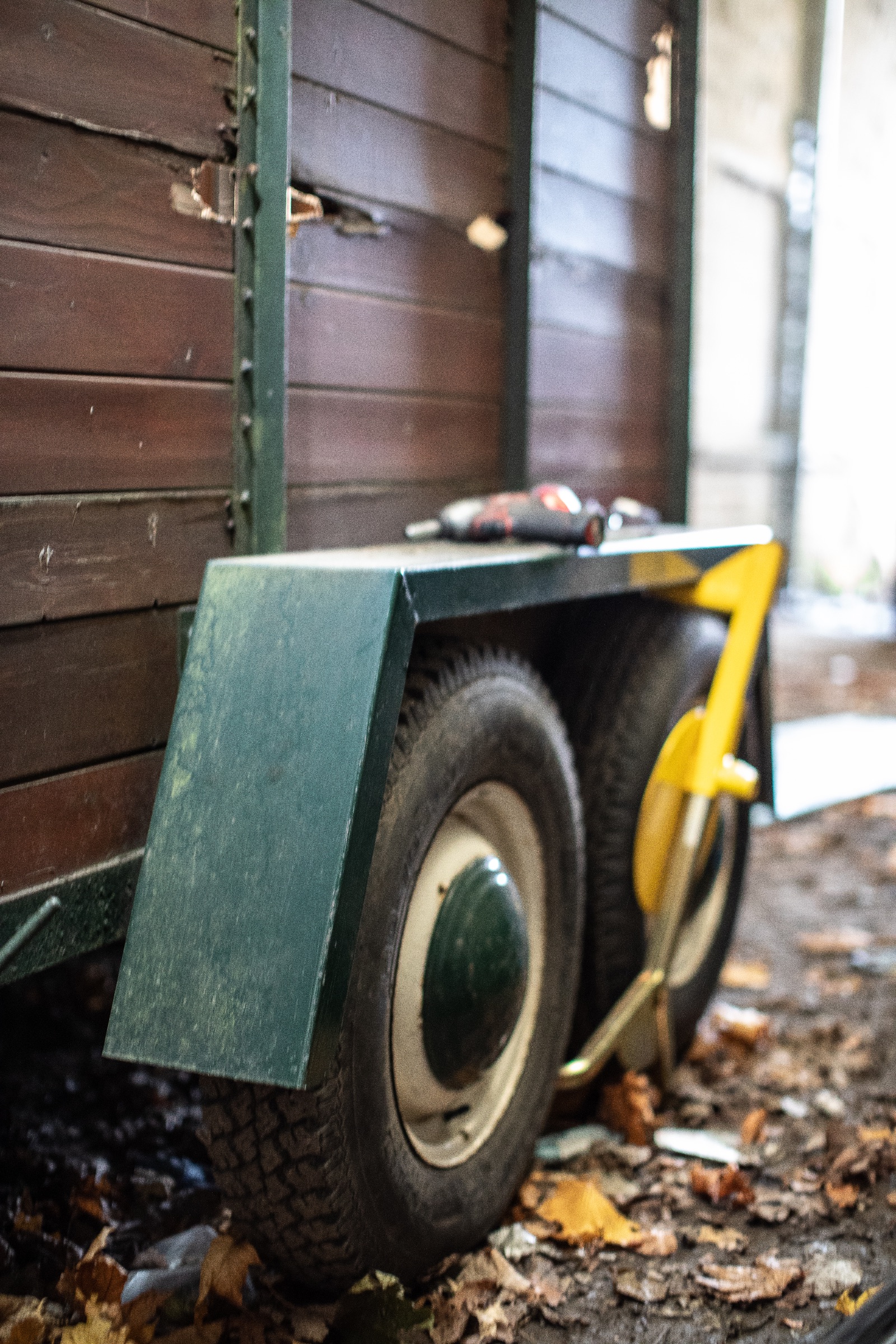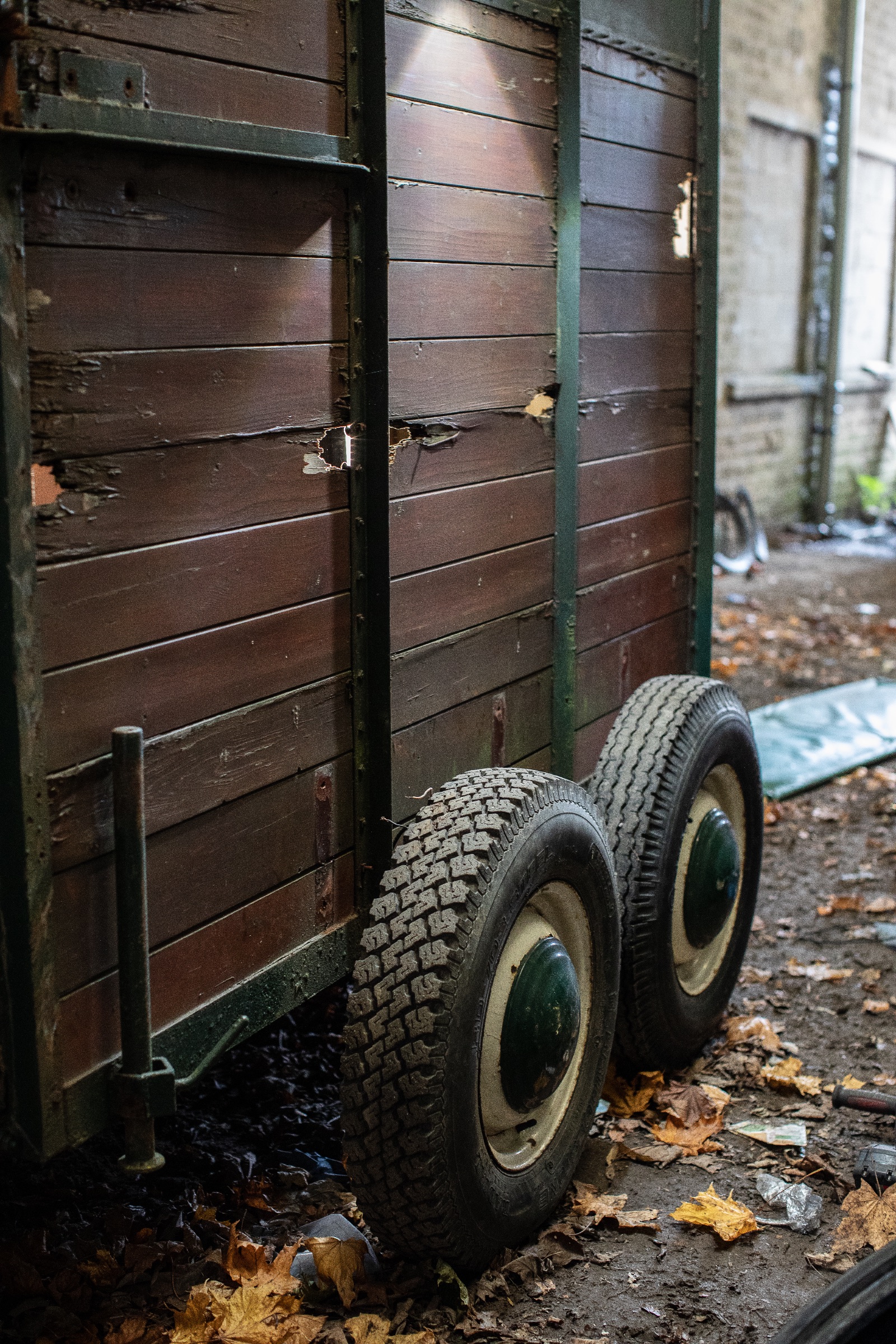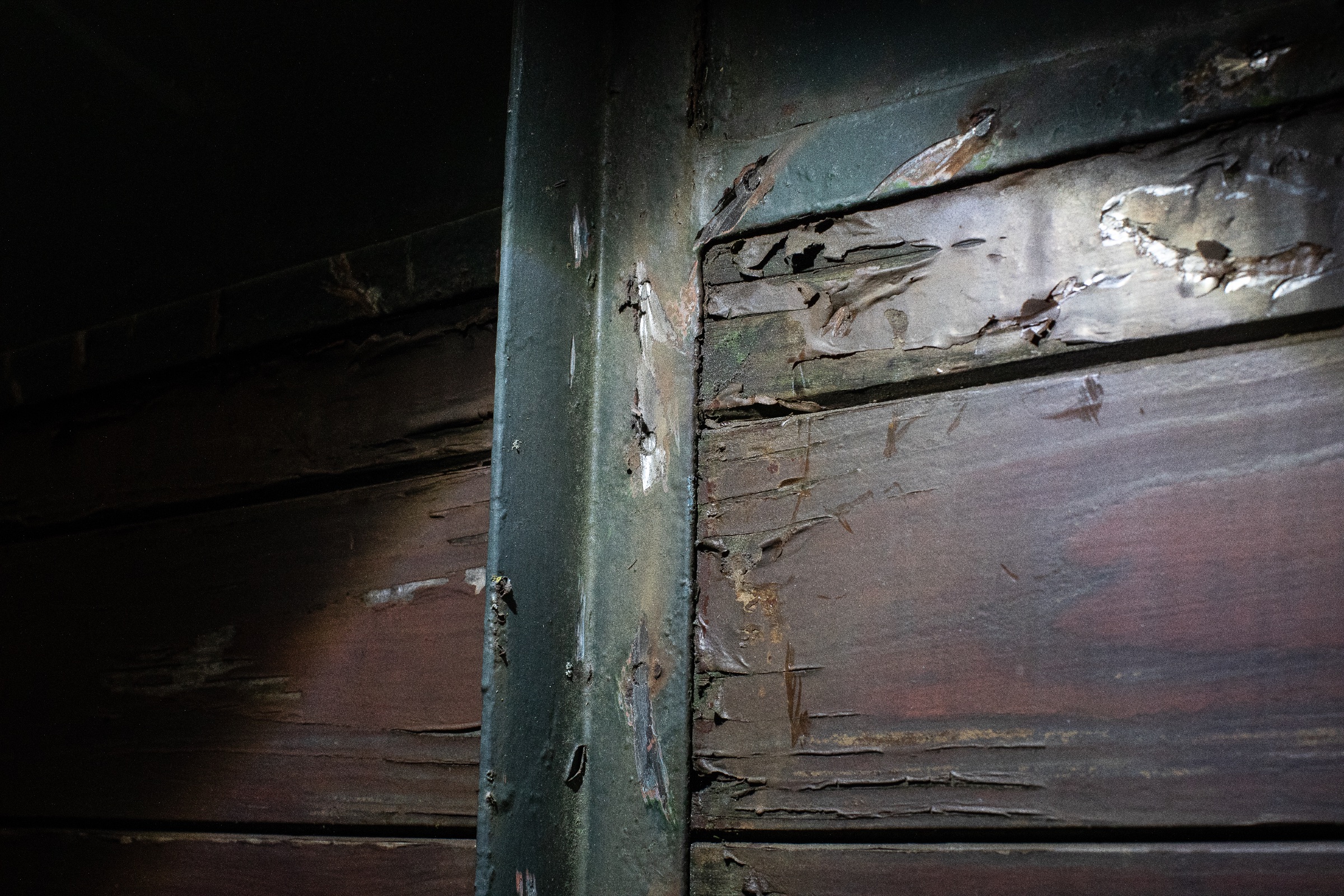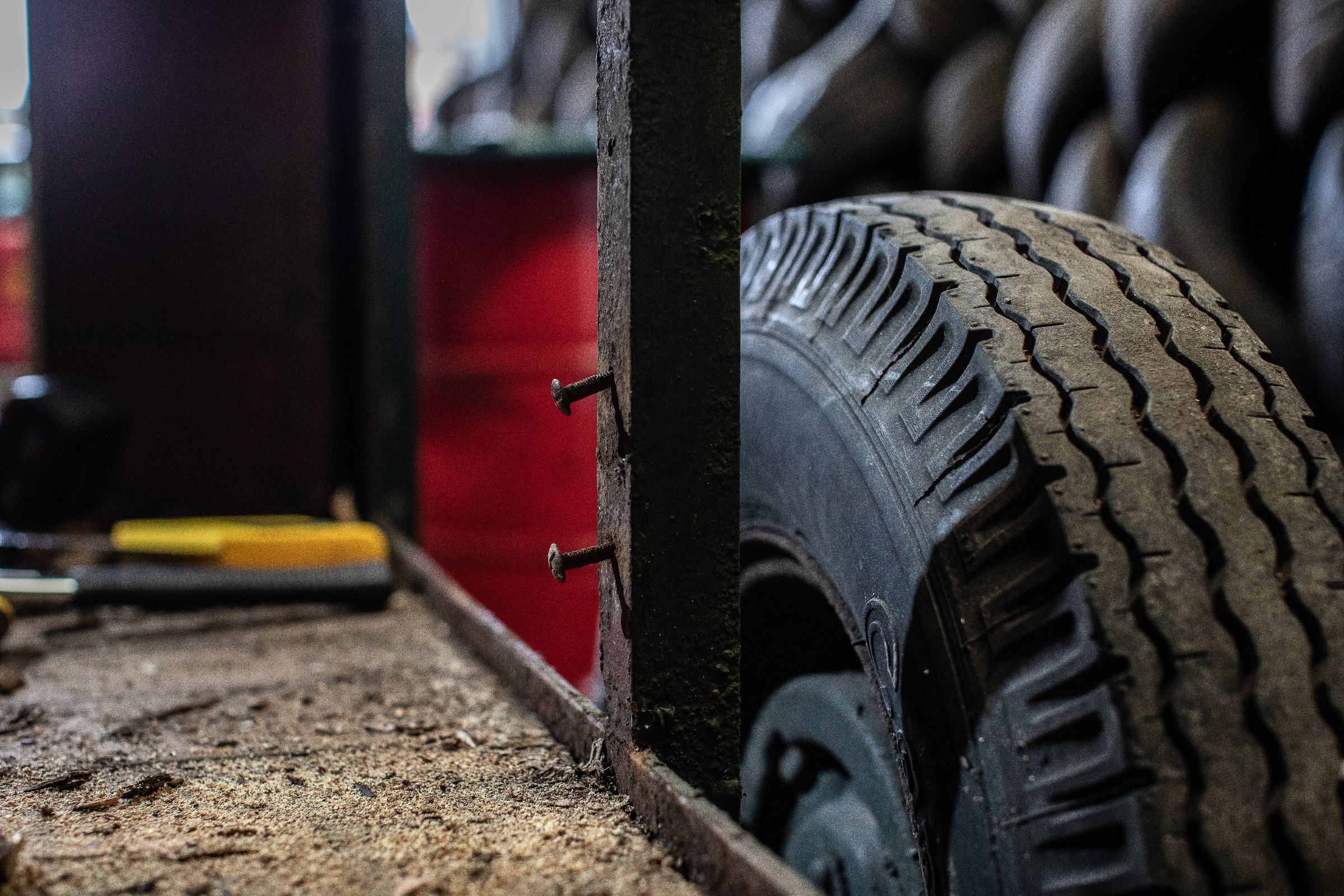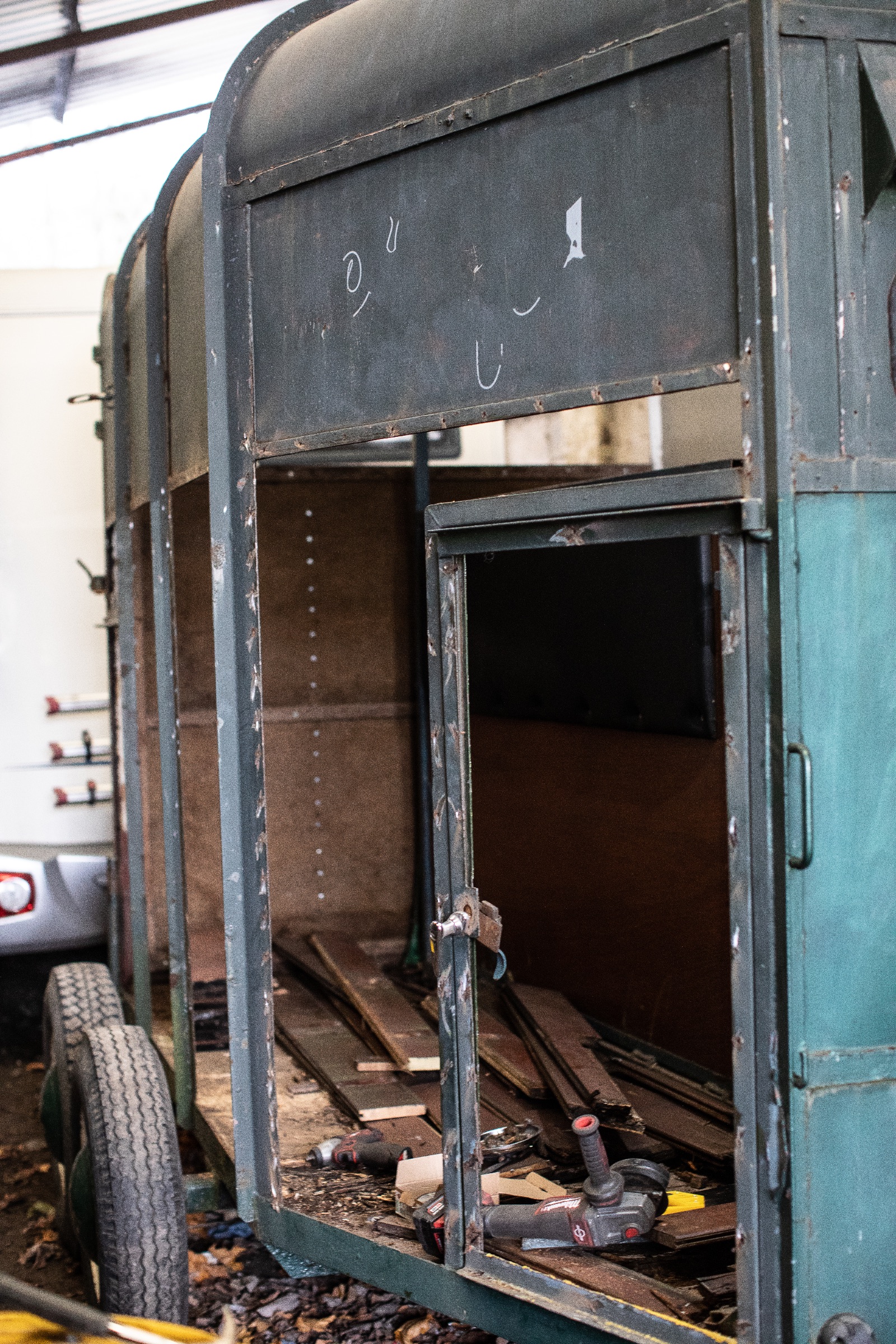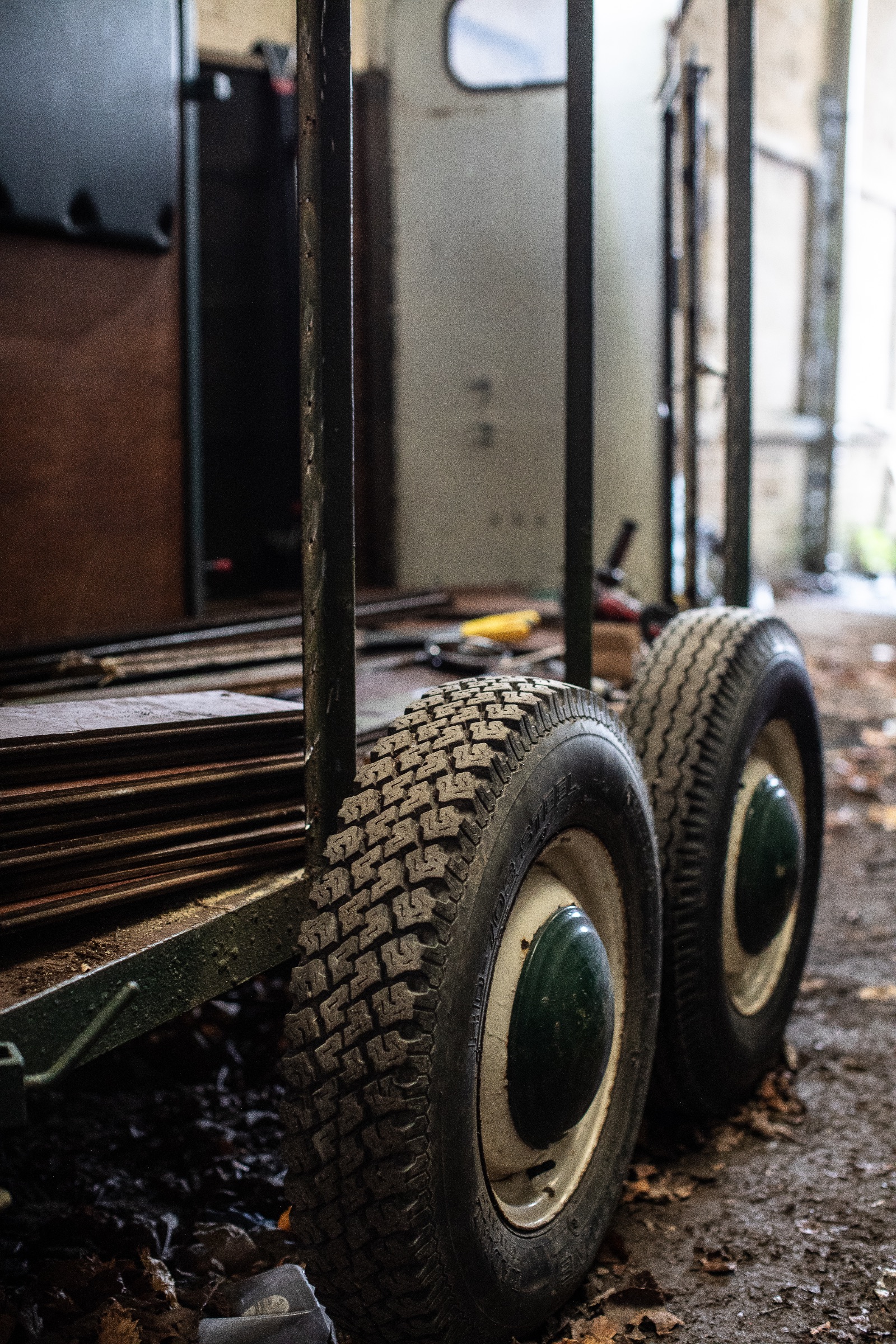 Back to Journal